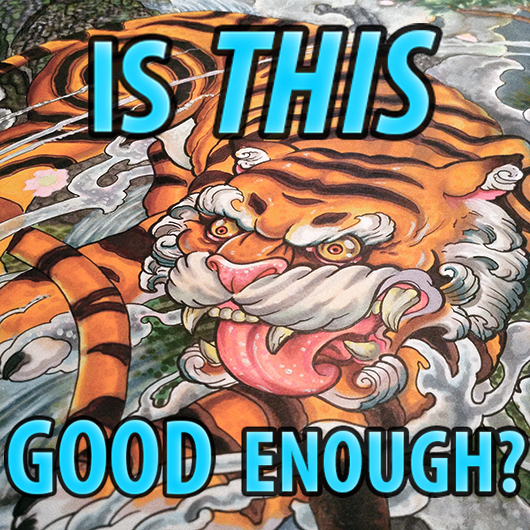 In last week's blog post, I covered 3 reasons you should want to sell your art, but that post left an important question unanswered. What if you want to sell, but aren't sure if your art is even good enough?
If you've ever thought you're not good enough to be selling your artwork, you are in good company. Every artist in the history of art has felt that same way. But any artist you've ever heard of had to get past that thought. It's time for you to do the same.
But before we go any further, let's admit one simple fact – not every artist is ready right now. So how do you know if you are or if you aren't?  Fortunately that's simple, if you can answer yes to all of the questions below, you are ready.
Have you been drawing regularly for a year or more?

Do you draw at least once a week?

Do you have more than 10 friends or followers on any of your art related social media accounts?

Are you working to get better with each drawing you make?
If you answered yes to these questions then you are good enough right now, regardless of how much progress you still want to make.
I know, I know, you still don't feel good enough, but let me tell you something few working professionals will admit. No one feels like they're good enough. Ever. I know I don't, and I sell a lot of drawings.
The problem with waiting until you feel good enough to sell your art is that feeling good enough is a moving target. The feeling never lasts. As artists we are constantly improving. Each drawing we do gives us just a little more experience and we get just a little better each time, but no matter how good we get, there's always more room to improve. The truth is you never feel good enough because all you see is what you still need to improve on.
If every drawing is imperfect and each drawing is a little better than the last, at what point do you reach the end of improving? The answer is never. So if you wait until you feel like you're good enough, when will you start selling your work? Well… Never. You will never be good enough to satisfy yourself. Fortunately, you're not the one who is going to be buying your work.
It's important to realize that sales are not based on how good you think your drawings are. In fact, it may surprise you to learn that sales are not even based on how good your audience thinks your drawings are. I'm sure there are lots of people who see your work and appreciate it. They may even love it. But that doesn't automatically mean that they will buy it. But just because people aren't buying your work doesn't mean your work is not good enough to sell. If you are getting validation in the form of likes, comments, and followers, you are good enough to be selling your work. But to get sales you actually have to make sales. Just making art is not enough.
Nothing Sells Itself
A few years ago an artist approached me to help him sell his work. He was by all accounts a competent artist with years of study and hard work under his belt. His drawings and paintings were good… really good, but he hadn't sold more than a few works. He had a unique style and a large body of work, he had validation in the form of likes and comments, what he didn't have was sales.
It didn't take long to figure out what the problem was. His work was good enough to sell but he wasn't doing anything to sell it. Oh sure, he was posting it up regularly and asking people if they might be interested in buying it if it were for sale. But he wasn't doing anything to make a sale. When I pointed this out to him he got a sort of disgusted look on his face. He told me that good art sells itself and that an artist's job was to make art, not sales. He believed that if he made good work people would buy it just because it was good. He believed that good art sells itself. He believed wrong.
I want to make this next part abundantly clear.
Nothing sells itself no matter how good it is. Not iPhones, not luxury cars, not books or movies or clothes, and certainly not art. How many advertisements have you seen for cars in your life? Plenty. Everybody needs a car. It's one of those items that most people have, and many people have more than one. With that much demand it should be easy to sell a car. It's not. Just ask your local car salesman.
One might think that if you make a product that everyone needs then sales would be automatic, right? Wrong. Sales are never automatic and car companies know this. Car companies spend billions of dollars each year to convince you that you need a car and that the car you need is the car they make. They carefully match each car they make to a specific type of audience and then make big promises with their advertisements that if you buy this car you'll have this many friends, or the prettiest girl or boy in town. Or if you're a little older they show you how having their car will let you travel down the road in comfort and style, and attract the admiration and envy of your coworkers and neighbors. They do their best to convince you that you need their car. The fact is, most people's lives are easier if they have a car but because there are so many car manufacturers out there, car companies still have to convince you to buy their car. They know that no matter how good their car is, it's not going to sell itself.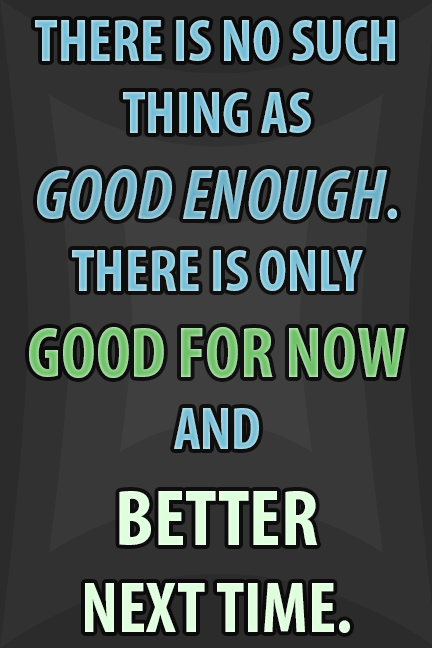 Let's turn our attention to a company whose products actually do seem to sell themselves. Let's take a look at Apple. One thing we can say for sure is that Apple products sell. Like gangbusters. Every time they launch a new product, people line up outside the door ready to trade their hard earned cash for the next new thing. Clearly Apple products are good enough to sell, but are they good enough to sell themselves?
Love 'em or hate 'em, Apple products have changed our very lives. They are innovative and well-designed and more often than not revolutionize whatever product category they are in. The iPhone changed the mobile phone industry forever and almost overnight decimated the landline phone. Before the iPhone everyone had a landline. Now? I don't know anyone under 50 who still has a landline, and even if they do, they have a mobile phone as well.
The iPhone 1 wasn't the first mobile phone and arguably it wasn't even the best mobile phone available when it was launched. Apple knew they still had more work to do when they launched the iPhone 1. If you need proof of that just take a look at the iPhone 6. If you compare the iPhone 6 to the iPhone 1, it's easy to see that with their first product, they went to market with the best thing they had at the time. Sure it was good, but was it perfect? Not by a long shot. Even though it wasn't as good as they wanted it to be, it was an overnight success. But the iPhone wasn't the first product Apple launched. The success of the iPhone was built on the success of the iPod, and the iPod was launched on a foundation built by their computer sales, and their computer sales were built on this – the very first Apple product sold.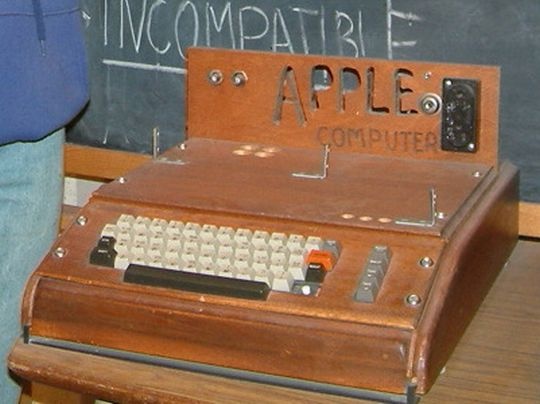 I'm not kidding or making this up. If you don't believe me, just google "Apple 1 computer".
The first product that Apple went to market with was called the Apple 1 and was introduced in March 1976. It was released for sale in July of that same year for just over $650. It came standard with 4kB of RAM and……. nothing else. No keyboard, no monitor, not even a casing!  The owner of the unit pictured above had to build his own case!  And you know what? They sold out of them! Do you think that Apple product was the best it could be? Do you think it sold itself? I don't.
Jump ahead 30 years and Apple's products have obviously improved. But do they sell themselves? The answer is no. Apple still has to market their products to sell them. Truth be told, the reason for Apple's success is they are really good at marketing. They had to be good at marketing to sell the first computer they made and they have to be good at it now to sell the next device they make. Apple's marketing strategies are almost as inventive as their products. They carefully plan each product launch and generate massive excitement with accidental leaks and misinformation. Think about it for a moment. With each new launch people are eagerly awaiting Apple's new device and they don't even know what it is! Apple keeps it a secret! How the hell do you become the largest publicly traded company in the world by releasing a product that no one even knows for sure what it is? You market your ass off because that product certainly isn't going to sell itself.
So looking at Apple we can learn two very important things.
 Sell what you're making right now. Do not wait until it's as good as it can be or good enough to satisfy you. You are not the customer.
Every product has to be marketed. No product no matter how good it is sells itself.
If Apple had waited until they invented the iPhone to start selling their products, the world would be a very different place and Apple would not be the company they are today. They released what they had and improved as they went. Apple knows there is no such thing as good enough, there is only good for now and better next time.
So don't wait until you think you're good enough to start selling your work. You're never going to think you're good enough. Start selling the work that you make now, it's good enough for now and now is all we've got.
How helpful was this post?
1 Star: Oh man, that sucked… 5 Stars: Good God, it's brilliant!






(171 votes, average: 4.43 out of 5)


Loading...
---