Your eyes are the doorway to your heart. They reflect your emotions and your inner being. A lot can be concluded from the expression of your eyes. Thus it is no wonder that eyes have been the source of inspiration to poets, authors, and artists since time immemorial.
– Author unknown
There is no question about it, being able to create expressive eyes is a necessity for any figurative artist. Whether you are a realist or work in a more illustrative style, being able to draw and color the eyes in a way that brings life to your characters takes your work to a whole new level.
So in this tutorial I'm going to take you step by step through the process I use to create a realistic eye.
As always, my step by step coloring tutorials can be used with any alcohol marker or colored pencil brand. Personally I use Copics, but many of my coloring class students follow along step by step with Prismacolor colored pencils.
For this tutorial I've included a narrated video and a slideshow showing each step of the process, and if you want to draw your own eye so you can color along with me, you can check out my How To Draw An Eye video which will walk you through the process I used to draw the eye for this tutorial.
If you don't draw but you still would like to color along, you can download my line drawing of an eye to print and color.
For ease of use in this blog post, we've converted the PDF book mentioned in the video into a slideshow for your convenience.
Step 1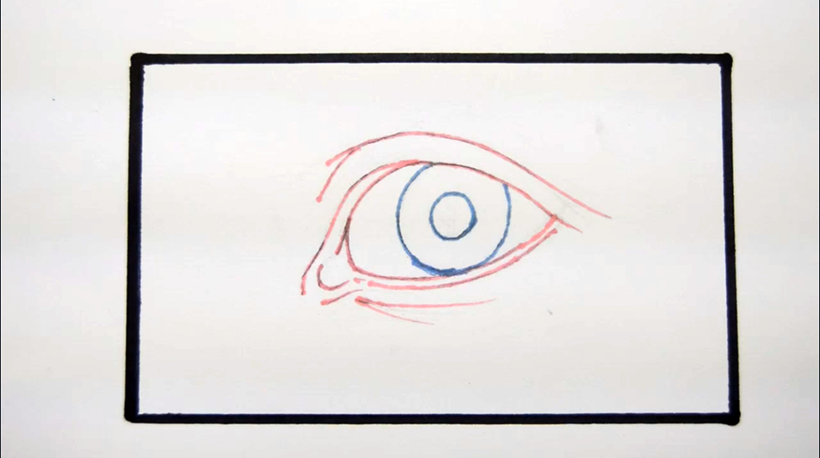 Colors used:
T1
T5
T6
T9
E0000
E00
E09
E11
E25
B0000
B02
B39
R12
R20
BV31
G17
Y21
0 Colorless Blender
White Gouache
Throughout this tutorial I've touched on many important "core" artistic concepts such as warms and cools, saturation and desaturation, and glaze layering. As always, I can't wait to see what you make, so be sure to post your finished work from this tutorial in the comments section below.
Happy coloring!
How helpful was this tutorial?
1 Star: Oh man, that sucked… 5 Stars: Good God, it's brilliant!






(26 votes, average: 4.35 out of 5)


Loading...
---