Hi, Christopher Kerry here, and I've got something really exciting to share with you!
For those of you who are regular readers of this blog or have signed up to join me on my email list, it's nothing new to you for us to give away tons of free stuff…
Each month we put out new tutorials, best blend cards, and give away free coloring pages… but every once in a while we give away something truly monumental.
This is one of those times!
Today I want to give you a chance to win something really special. It's a custom 72 piece set of Copic Sketch markers!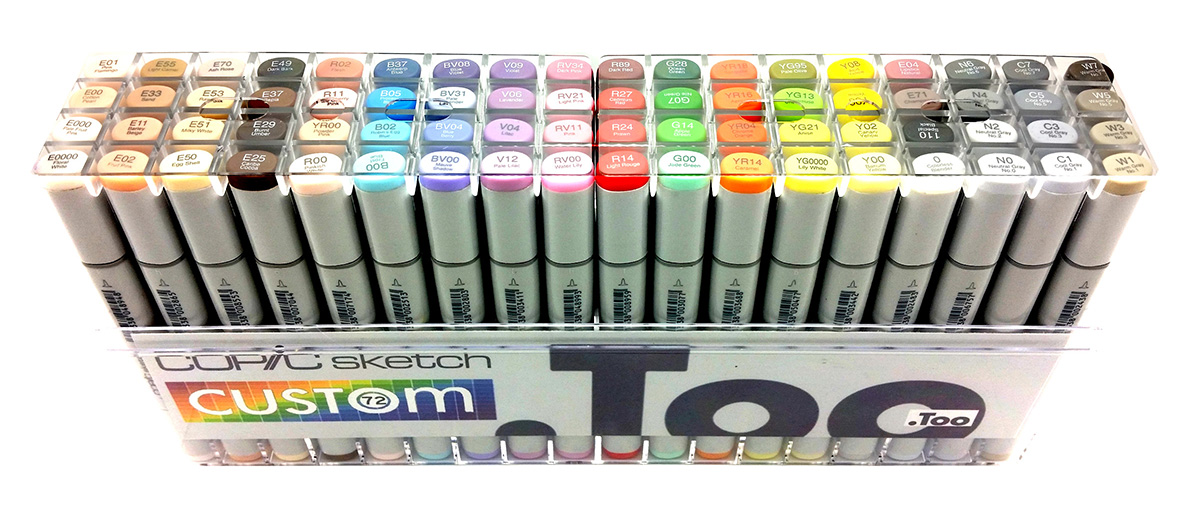 I put this set together myself, and I worked very hard to make it the most useful "pre-made" set available!
Let me show you what's inside…

Pretty awesome, huh?
Well, the best part is that I'm going to give this set away to one lucky winner.
There's no tricks, no gimmicks, just cool free Copics!
The contest is open worldwide and I'll be paying the shipping as well!
All you have to do to enter to win is click the button below and enter your email address. I'll send you an email for you to confirm your entry, and once you confirm, you're in!
You'll also get a unique link to the main giveaway page. You can share your unique link on Facebook, Twitter, Pinterest, wherever… and for each person that enters the giveaway using your special link, you'll get 3 additional entries. The number of entries you can receive is unlimited!
The winner will be drawn at random, but the more places you share, the more entries you can get… and the more entries you get, the better chances you have at winning!
But you gotta enter soon if you want to win.
This giveaway ends at 12:00 am PST on November 16, 2016.
We will be announcing the winner on our YouTube channel on November 22, 2016… So make sure you're subscribed to our channel so you don't miss the announcement!
So what are you waiting for? Time's awastin… Enter to win today!