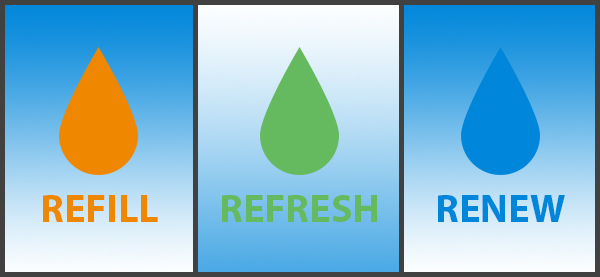 One of the main things that sets Copic markers apart from most other marker brands is the fact that you can refill an empty marker and replace the coloring nibs. With new nibs and fresh ink, an old marker becomes new again, and you should never have to replace it.
Copic Refills

.Too, the parent company for Copic markers produces a line of refill inks called Copic Various Ink to use when refilling an empty Copic marker. These inks are available for all colors, and can be used to fill any Copic marker style. You can even purchase empty Various Ink refill bottles to create your own custom colors.
For detailed info on making your own Copic colors, click here.
All Copic inks are alcohol based, non toxic, and dry acid free, and the .Too company guarantees that every color will match perfectly every time. Each 22 cc Various Ink refill bottle has an angled head and dropper style tip to make refilling as easy and mess free as possible. The bottles are also marked with a measuring scale so you know exactly how much each you've used to refill your marker.
How many refills are in a 22 cc bottle?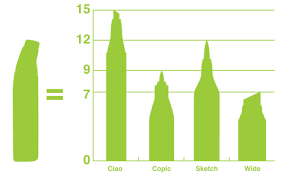 Ciao = 15
Sketch = 12
Original = 9
Wide = 7
Refilling Copic Markers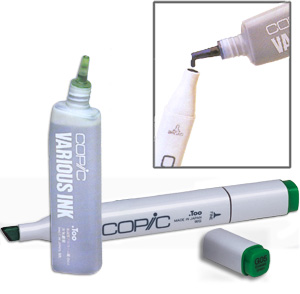 There are essentially three methods commonly used to refill an empty marker:
The booster method
The drip method
The squeeze method
Booster method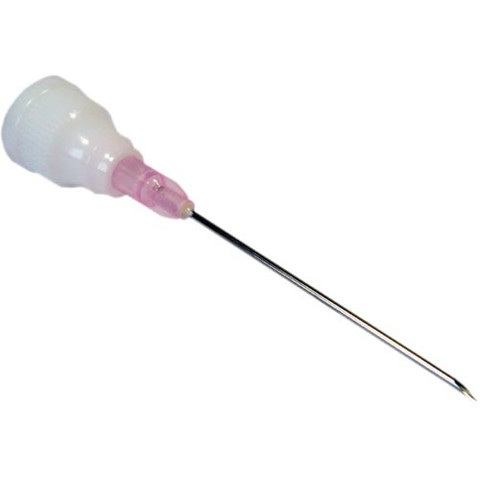 The .Too company produces a booster needle for this method. These needles come in packs of three, and screw on to the drip end of the Various Ink refill bottles.
Remove the caps from both ends of the marker.
Use gloves, Copic nib tweezers, or a paper towel to grip and remove the chisel nib from the marker. Never touch the nibs with your bare hands or fingers. The oils from your skin can absorb into the nib and make for uneven coloring.
Screw the booster needle onto the Various Ink bottle you are using, and remove the needle cap. (If you are two years old, and/or a dumbass, be careful not to poke your eye out. These needles are sharp.)
Insert the needle into the marker body, and add 2-3 cc of ink, depending on how empty your marker is.
After using the needle with the colored ink, clean it with a few drops of 0 colorless blending fluid (0CBF) before filling a different colored marker.
Drip method
Remove the caps from both ends of the marker, with the chisel end facing up.
Hold the marker at a slightly tilted angle with the flat part of the nib on top.
Gently drip 15-20 drops of ink on the flat side of the chisel nib, letting each drop absorb before adding the next.
Squeeze method
Remove the caps on both ends of the marker.
Use gloves, Copic nib tweezers, or a paper towel to grip and remove the chisel nib from the marker.
Place the drip tip of the refill bottle into the opening for the nib. (No needle needed)
Squeeze. 2-3 cc should do it.
As you can see, regardless of which method you use, it is a simple task to refill your markers when they run dry, assuming you have the appropriate ink to refill them with.
But if you're like me, chances are you have way more markers than you have Various Inks to refill them with, so when your favorite color runs dry, you're stuck. You either have to order a new refill ink and wait for it to arrive, or run out and buy another expensive marker. Both of which suck.
I can't tell you how many times I've been working on a drawing for a client and had a marker run dry on me. It always seems to be the most important color for that drawing too. I swear, it doesn't matter how many Various Ink refills I have on hand, I always have one marker run out of ink that I don't have a refill for. At that point, I have no other choice but to run out and buy a duplicate marker. It's stupid I know, but when I'm drawing for a client, I can't wait for a Various Ink refill bottle to arrive.
After using Copics for a couple of years, I had a stack of duplicate dead markers. Sound familiar at all? I'll bet it does. But then an amazing thought occurred to me. Wouldn't it be nice if there were a single refill ink you could use for every marker you have? Sounds impossible, right? Well guess what.. there actually is, sort of, and you might already have it on hand.
Exclusive Bonus: Using this single ink, you can refill any dead marker you have, no matter what color or value it is, and it will color just like a brand new marker. No color change, no value change, no shit. It's really pretty amazing, and will save you hundreds of dollars and alleviate the frustration of a marker running dry in the middle of a drawing. Would you like to know what this magic refill ink is? Click here to find out.
DISCLAIMER: This post contains affiliate links to products that I have researched fully and highly recommend. I will receive a small commission if you purchase a product through one of these affiliate links, but the price you pay is the same.
How helpful was this post?
1 Star: Oh man, that sucked… 5 Stars: Good God, it's brilliant!






(14 votes, average: 4.29 out of 5)


Loading...
---